Our Endura-Nylon flags are crafted using aniline-dyed 100% heavyweight 200-denier nylon bunting. Endura-Nylon material is fast drying, treated to resist fading and flies in the slightest breeze. Finished with white poly-cotton header.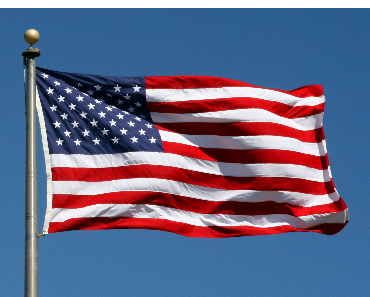 US Outdoor Nylon Flag Sets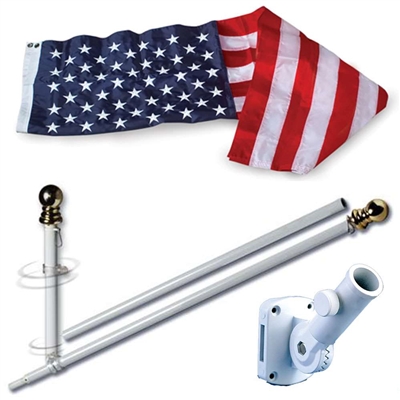 The Nylon US Flag set comes with everything you need to easily fly a US flag outside of your home. The US flag set comes with either a nylon 2' x 3' US flag or 3' x 5' US flag. Also included is a spinning flag pole, adjustable wall mounting bracket and mounting hardware. This US flag set is the perfect way to fly your flag without a space consuming in-ground pole. The nylon US flag is made in America and has embroidered stars and sewn stripes. Nylon US flags will fly in gentle breezes, and embroidered US flags look better and last longer than printed US flags. The spinning flag pole prevents the US flag from tangling, and the bracket can be adjusted to 13 different positions.
DELUXE INDOOR FLAG SET